Habana Labs was founded in 2016 to create world-class AI Processors, developed from the ground-up and optimized for training deep neural networks and for inference deployment in production environments.
We are unlocking the true potential of AI with solutions offering
orders of magnitude improvements in processing performance, scalability, power consumption and cost. In December 2019, Habana was acquired by Intel, and now operates as an independent Intel company. Intel brings to Habana a wealth of talent, experience and established customer relationships that can help us advance our product portfolio at an accelerated pace.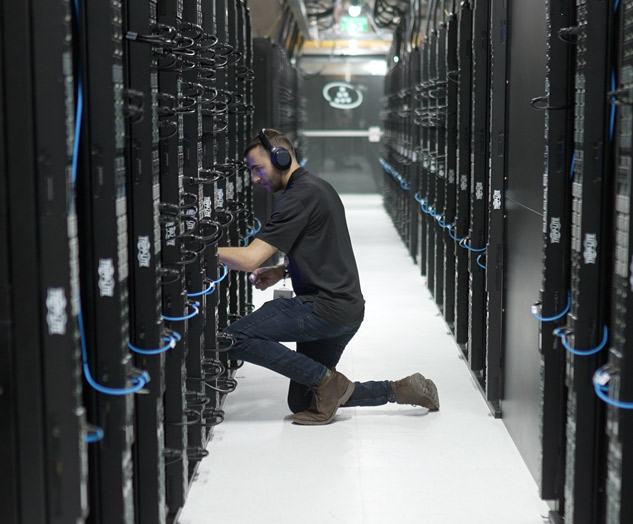 Our Impact
We deliver complete solutions of both hardware and software that have been co-designed to optimize performance, efficiency and scale. The result is world class inference and training products as proven on industry benchmarks. And, we do all of this with very aggressive development cycles and uncompromised quality—to ensure the advantage of time-to-market for our customers.
The potent combination of Habana's start-up ethic combined with the strength, scale and leadership of our parent company, Intel, makes Habana an even more formidable source of AI solution innovation and execution.
Our Ethos
Our ethos is one of focus on our customers with total commitment, effort and speed to bring to market products that most practically and effectively address our customers' needs. We drive execution, rather than talk, and aim to under promise and over deliver.
David Dahan
Mr. Dahan brings over 20 years of experience in the semiconductor industry as an executive and a technology manager. Prior to Habana, Mr. Dahan was previously the COO at DSP Group, COO at Prime Sense (acquired by Apple) and the VP of Operations at CEVA.
Ran Halutz
Mr. Halutz has over 16 years of experience and was most recently a Group Manager of Apple. Prior to Apple, Mr. Halutz was the Director and Group Manager of Prime Sense and the VLSI manager at CEVA.
Shlomo Raikin
Shlomo Raikin is an author of 45 patents. Prior to Habana, Mr. Raikin was the Chief SoC Architect at Mellanox and a Project Architect at Intel.
Eitan Medina
Prior to Habana, Mr. Medina was the VP and GM of the Fingerprint Business Unit at TDK-InvenSense. Prior to the TDK acquisition he was VP of Marketing at InvenSense and VP of Engineering at Audience Inc. (acquired by Knowles).
Avi Shadmi
Mr. Shadmi was previously the CFO at Mintigo, CFO at PrimeSense (acquired by Apple), and Gteko (acquired by Microsoft).
Careers At Habana
Working at Habana Labs means working on one of the world's most revolutionary technologies: AI. With engineering leadership that brings an extraordinary depth and breadth of design knowledge, expertise and commercial experience, we're bringing an entirely new class of purpose-built AI processors to create orders of magnitude advances in performance and productivity in the AI datacenter and cloud.
Since coming out of stealth in September 2018, our GOYA Inference Processor has handily beat existing market leaders for inference performance, and its successor, the GAUDI AI Training Processor, is disrupting the competitive status quo with leading training throughput and unprecedented scalability. So, if you join us, you'll get to work on new innovations that will redefine the innovation edge.
If you like to work in the fast lane, with small, focused and accountable teams, where your work can meaningfully impact Habana's future as well as your own, we'd love to meet you and tell you more.